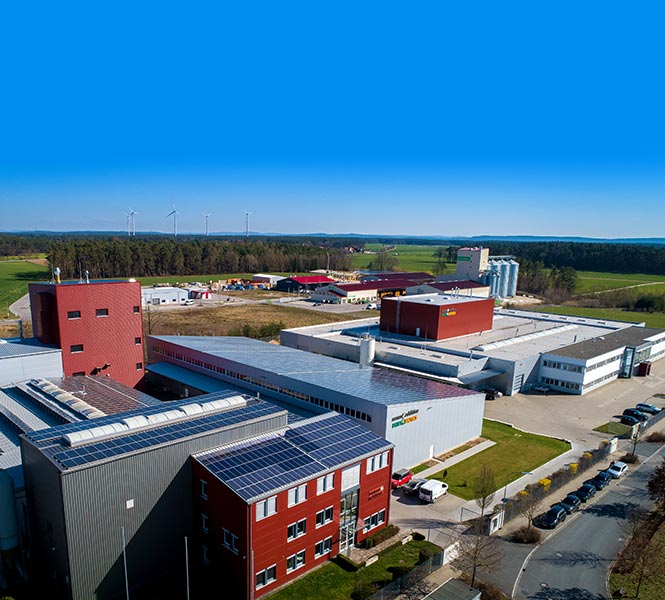 Quality products – Made in Germany
Due to extraordinary design and machine technology, our production line in Neuendettelsau, Franconia, Germany, enables maximum flexibility and fast product changes. 80 % of our turnover is produced from our own basic sources, in our productions.

All our products are manufactured following strict quality management systems that incorporate the latest technology and exceed international standards. We believe that there is no substitute for quality. This is the reason why we strive to control every single step of our production processes by ourselves in our own production facilities.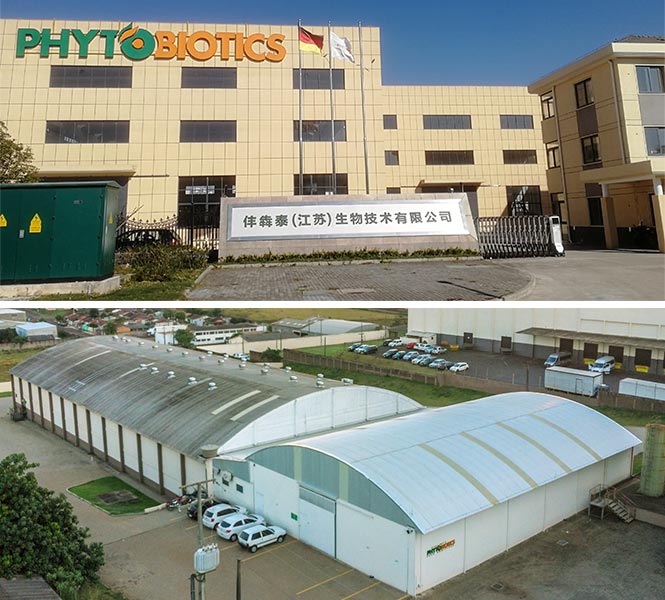 International facilities
To meet the demands of local markets, we run additional production facilities in various countries. In our facilities in Londrina, Brazil and in Jintan, China, we customize our products to the needs of our local customers. Of course, with the same care and attention to the highest quality standards.
100% quality - certified!
We monitor each step in the production chain through our internal quality management guaranteeing consistent quality: from seed to feed! Our products are science-driven and proven in practice. All products meet the highest standards and they are certified for organic farming.