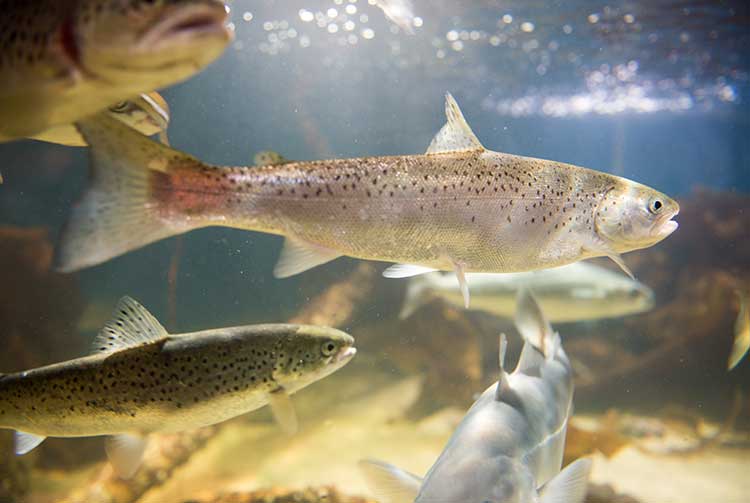 Natural solution for sustainable aquaculture
Whether for economic reasons or for reasons of sustainability, modern aquaculture is searching for a replacement of marine by terrestrial raw materials. From an evolutionary viewpoint, these relatively abrupt nutritional changes interfere with optimal gut functionality. In this context, specific botanical compounds can play a key role by increasing feed intake and thus buffering some of the challenges which go along with the dietary changes in farmed aquatic species.
Phytobiotics products for aquaculture
Our Phytobiotics Sangrovit® product line ensures a consistent feed intake throughout challenging periods, which is key to a well-functioning digestive system, an efficient nutrient utilization and top animal performance.

Phytobiotics Plexomin® – innovative trace element formulations ensure highest digestibility of trace minerals in your aquaculture business. 

Phytobiotics Miracol® flavors and sweeteners from carefully selected raw materials enhance the attractiveness of the feed. With high-quality flavors, we ensure long-lasting sensory effects, optimal feed acceptance and a consistent feed intake.
 
Read our experts' articles about challenges in aquaculture and how to face them
Get in touch with our experts in animal nutrition
Contact us
Contact our experts or send us a message. We get back to you as soon as possible.